Oh my days!!!!...These days we've been doing "one-leg-in-the-other-one-out-blogging" as a friend so eloquently pointed out...Lmao! Anyway,we've got quite a bit for you guys today....so yeah,you cant say we dont treat you guys very well...;-) Feel free to drop comments,criticism and whatnot....no misusing this though,if not you'll find yourself out on your ears...LOL! Anyway,moving swiftly onto the post...
Made-in-Warri-"London Levels"
This is the UK debut of the show "Made-in-Warri" comedy and music concert series, which started in Nigeria in 2004. Made-in-Warri was developed as a forum for the discovery of young talentsfrom the neglected oil rich Niger/Delta region, with Warri as the pilot city. Since its debut, it has played to critical review every time. It has also recorded success in its primary objective of discovering talented young men and women, most of whom will be participating in the 'London Levels'.
EVENT: RMD's Made-In-Warri Comedy/Music Concert
DATE:This Friday, 20th, July, 2007
VENUE: The Carling Brixton Academy, 211 Stockwell Road London SW9
ACTS: RMD,2Face Idibia,Ali Baba,Basketmouth,Tony Tetuila,Weird MC,Stella Damasus-Aboderin,I-Go-Die,Gbenga Adeyinka,Gordons,Jeddi,AY,Ogus Baba,Basorge,Teju Babyface, Dj Abass + more
TIME: Doors open 6pm, Show starts 7pm till 11pm.
TICKETS: From £20 (VIP £30)BOX OFFICE: 0870 771 2000TICKET OUTLETS: *Mama Calabar, Wembley. (02089022277)*Wazobia, 25-27 Watford way,Hendon (02082021363)*D'Den, 47 Cricklewood Broadway,London (02088305000)*Elliot's Fashion, 45-47 Peckham High st, SE15*805 restaurant, 805 Old Kent rd, SE1 (02072772003)*Tomi's Kitchen, Deptford hg st, SE8 (02086949352)*Obalende Suya, 523 Kingsland hg rd, E8 (02072750171)
Click here to watch tv advert
And u can meet and party with all the stars from the Made-In-Warri concert at the biggest After Party event of the year @ Funky Fridays with Dj Abass & 1st Choice KC. There will be photo opportunitiues and autograph sessions and a rare chance to mingle with the creme-dela-creme of Africa's biggest entertainment industry.
VENUE: Ntyce, 38 wellington st, London, SE18
TIME: 10pm - 5amADMISSION: £10
Info: Dj Abass 07956 374473, KC 07940 312814 More Info...
---------------------------------------------------------------
NGO LAUNCHES HIS DOWNLOADABLE WORKOUT VIDEO:
That "oh-so-sexy" model NGO has released a downloadable workout video on his website for those of us who have seen his amazing physique and wished we knew someone who looked lyk him or even wanting to look lyk him yourselves!!!
THESE DOWNLOADABLE WORKOUT VIDEOS SHOW NGO WORKING OUT IN A GYM ON BODY PARTS LIKE HIS ARMS, CHEST, ABS, BACK AND SHOULDERS.HE EVEN TALKS YOU THROUGH EACH AND EVERY EXERCISE.NOW YOU CAN TAKE NGO WITH YOU TO THE GYM...ONCE YOU HAVE DOWNLOADED NGO'S VIDEOS, YOU CAN IMPORT THEM INTO iTUNES AND THEN ONTO YOUR iPOD...VIOLA!
Visit his
WEBSITE
to view more pictures,his news and much more info!!!
------------------------------------------------------------
Stars On The Runway to air on OBE TV UK


STARS ON THE RUNWAY was hailed by many as the fashion show to beat this year and now viewers in the UK (and the rest of Europe) will now get to see the BLACK VARIETY SHOW Special edition of the momentous event on television.Starting on Saturday the 28th of July,the first of the 3 part series will air on OBE TV (Sky Channel 155) at 1pm, featuring exclusive never been seen footage of the making of the show, the Red Carpet interviews,the star studded backstage preparations before celebs step on the Runway, and of course the whole event in its entirety, from Dayo 'D1' Adeneye's first step to the powerbike engine roaring ending with Charly Boy and Lady Di in their Ninja outfits!!!
Click here for photos of event....
--------------------------------------------------------------------
WEIRD MC'S NU SINGLE IS OUT NOW!:
The Weird One's new single "Riranwo" is OUT to purchase now...check out her MySpace page
WEIRDMC
for further info...so go on...COP THAT DISC!!!
-------------------------------------------------------------
Most Beautiful Nigerian Girl (MBNG UK) 2007 Hots Up!


EVENT: Most Beautiful Nigerian Girl UK 2007
DATE: Friday, 3rd, August, 2007
VENUE: The Porchester Hall, Porchester rd, Bayswater, W2TIME: 6pm - 1am
COMPERE: Dj ABASS & MISS MAKINDE
Guest Compere: Blacknights
TITLES ON THE NIGHT: MBNG(UK) 2007, Most beautiful body, Miss Amity, Miss Photogenic; Prizes on the nite: Modelling contracts from Mahogany Models, Virgin Nigeria return tickets to Lagos, free one year membership fitness first, shopping vouchers, Free supply of make products + more;
ENTERTAINMENT: Comedy, Live music, Dancers + Pa's from Shady Blue, Komo and Ada snoop. DRESS CODE: Formal/afro centric.....
TICKETS: £25 & VIP £45 TICKET ONLINE: WWW.TICKETMANIA.CO.UKINFO: Larry D +44 7944 906916Bernadette +44 7944665869Joan +44 79984327777 Nigeria office +234 8022707278
PRESS PASSES: email: presspass@mbnguk.com
MAIN SPONSOR: VIRGIN NIGERIA & MAHOGANY MODELSMORE INFO OUT SOON!
AFTER PARTY FOLLOWS @ Funky Fridays with Abass & KC, Ntyce!

--------------------------------------------------------------


Jimmy Jatt's Debut Album-"The Definition"



Legendary DJ Jimmy Jatt is set to release his highly anticipated debut album 'The Definition' under storm records on the 21st of July 2007 which features fifty artists and 20 original songs. Staying true to his love of hip hop music, 'The Definition' is a celebration of Nigeria's booming hip hop influenced music and entertainment industry. The compilation album or mix tape boasts of the number one hit single of the year, "Stylee," which has dominated Music video charts from MTV to STV for almost 2 months as well as radio programs, MTN Yello top ten countdown and Rhythm FM top 7 jams at seven.. The all-star collabo features 2 Face, Mode Nine and Elajoe. The album also features superstar artists such as Ruggedman, Ikechukwu, Thoroughbreds, Black Twang, Lord of Ajasa, and a host of others, and features production by Jimmy Jatt, OJB, Jokyne, Guchiano, Eldee the Don and Kraft.
DJ Jimmy Jatt has had a busy year. Besides being booked round the clock he has managed to put this monumental album together, while starring in his own television program "Jimmy's Jump Off," in which he mixes and blends music Videos: another testament to his leadership role in the Nigerian Entertainment industry.
He has been at the forefront of the Nigerian hip hop scene since the eighties and not only has he been instrumental to the Nigerian hip hop scene, he has also contributed in nurturing the Nigeria music scene to the level that we find it. In the eighties, he was the one who solely organized "Road block" which was a show with the aim of showcasing talented up coming artists who have been trying to breakthrough to the limelight.
DJ Jimmy Jatt was one of the few DJ's who would play more Nigerian Artist than any other artist on any show he was invited to perform. He earned a reputation as the number one DJ in Africa because of his skill on the turntables and basically because of his good taste of music. So show him mad love!!!

The release party is on Saturday, July 21, 2007.
Between 3:00pm - 8:00pm,@NUMETRO, SilverBird Galleria.Lagos, Nigeria.
(Performances from all d stars on the album)
***Mad love to UCHE ova at Storm Records***

--------------------------------------------------------------


Random Ish Of The Day:
The word "Crunk" is among 100 words added to an updated version of Merriam-Webster's Collegiate Dictionary.Made popular by Atlanta rappers like Lil Jon and the Ying Yang Twins, the word joins other terms such as "DVR","Smackdown","Ginormous","Speed dating","Bollywood","Flex-cuff" and "Telenovela". As you do...YEAHHHHHH!!! lmao!

---------------------------------------------------------


ThisDay Music Festival:
Kelly Rowland,John Legend,Rihanna,Shakira,Ne-yo,Diddy were the international acts present at the event.Sadly Kelly collapsed from dehydration during her performance(Click here 4 d Video) but she was taken to a near by hospital,but her reps state "shes fine and back in the States" . These are some of the pictures: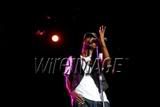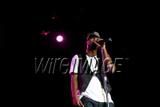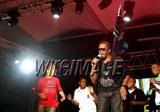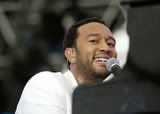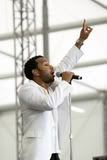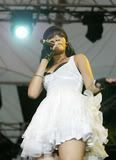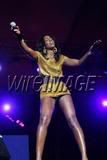 (pics off Stereohyped, Wireimages,and Ybf)
and u can check Bella Naija, Mona and Naijagal 4 more pictures!!!

Apparently the security was very good.The performers were amazing, but the intervals were a bit tooo long and the caterers ran out of food early....sounds bout really good 2 me....anyhoo hope u guys r fine tho? Have a great weekend and see you all next week hopefully!!!

Labels: weekend digest
Comments:
Halleluyah, gist at last. Me is 1st! Hmmm...with a bod like dat, i don't mind dat NGO dude 'working out' on me anytime.
Can't wait to see d Stars on Runway on OBE. Read dat Stella D didn't come, wonder if Nnenna from ANTM came.
MEN, I ALWAYS NEED TO ACCESS UR LOG ARMED WITH PEN AND PAPER.
WHICH ISSUE AM I SUPPOSED TO COMMENT ON?
HMN... I GUESS, I WILL SAY THAT I AM EAGERLY AWAITING RIRANWO. LOVELY WAY
e dey vex me say I no dey Jand now...I fo don cum see d Made-In-Warri show...

Finally sumthing from Jimmy...

9ja Vixen...I am feelin' better...we may fall but God knows we rise right back up again...hv a gr8 weekend...thanx 4 d info
Ol' girl, how now? I can only comment on the MBNG picture. Hmmm.... I hate to be critical but the ladies need a serious makeover! Their hair was the first thing I noticed - TACKY! I couldn't even find time to look at their faces because their hair just got in the way.

Well, here's hoping that when next we see any pics of them the ladies will be looking much better. Beauty pageant contestants/models have to keep their ish looking right. The girls failed the test in that pic.
NGO is HAWT!lol
when i told my friend about the Made in warri show,she was cussing me out for not telling her bout it earlier,when i now told her that RMD and Stella were part of the show,i got an earful.Hehe.I think it was the brixton location that put me off.
Will be glued to the Tv on the 28th,thanx for the info
Damn that NGO guy is serious oh.

And Kelly looked amazing before she fell... actually i watched the video when she collapsed and i have to say, she looked quite graceful. HEHE.

I was wondering who Jimmy Jhatt was. Thanks for the breakdown. Do you know if Naeto C is also on that mixtape/compilation?

When Crunk and Bootylicious are added to the dictionary you know we are officially screwed. lol. I'm moving to England!!!

Umm... i think thats it. Good job ;)
thanks for linking naijagal, I cant wait for dj jimmmy jatts new album

nice post by the way:) muah
I work with the folks of Made in Warri and they worked sooo hard to put the event together so i hope it went well...Can anyone tell me how the event went?

Cant wait for Jimmy Jatt's cd...Should be interesting...So many things to comment on but i have forgotten;..

Excellent post as usual...
so you finally decided to come back????? ehn?
WOW THX LADY, I WISH I HAD A STRONG LOVELY MAN TO LIFT ME UP LIKE THAT. DAMN WHEN WILL THAT BE? LOL, BUT SERIOUSLY
I HOPE YOU HAD A BLESSED WEEKEND
the made in warri event sounds soo interesting... i wish i could see it.. things like that hardly ever come to canada... the thisday concert looked so fun.. john legend, rihanna, kelly...
babe. i'm sure i have to bg you before you update,

so i have started early so hopefully i wont have to do it for long :)

how r u sweeerie?
I have not been here in a while, so first of all, I have to say I love wat u have done wit ur page! Awesome!!

Thank God Omotola is dressed well. Sometimes she dresses as if she did not look @ a mirror b4 leaving the house.

Nice pix anyway
Sweetie, wetin happen to your page now? U havent updated in awhile... Omotola is looking jood ooh, even jooder....
hey luvlie! missed ya! so erm d photos of kelly..was it b4 or afta she collapsed??
no weekend digest this weekend??????????????why now!
Whoa, another "circumcision" of your layout? That MIW show sounds like something... £45 for MBGN? Come on now, Isn't that a bit excessive? Trust us, what's with that guy hugging P.Diddy close to his heart? Is he a long-lost "cousin"? :-)Have a great weekend, girl.
vixen great work as usual!!!
sorry but kelly falling was funny as heck!!!
i sent a message to your inbox!!!!
abt my husband
i love jimmy jatt, sa his album launch on tv, was successful.ngo is looking hotter than ever...how are u doing?btw, i love ur blog lay out...can i steal it?lol
Wassup Missy?

So you've been slacking with updating like me ehn????

The "Made in Warri" sounds like fun.
Where are you plz??

Ciao Ciao..xx
oya update before I fine u
Ah ah, this is quite unlike u oh! We don enter August and nothing from you. Naija Vixen, take time o!
wassup naijavixen...

hope everything is going great! Lovin the gist abt Kelly fainting, the new weird MC album, and the word "CRUNK." Wow, na wa o...just be a star and they'll add ur words to the dictionary...

CRUNK!!!!!

Oya update!!!!
just checking in on you....hope all is well.
Where are you Missy? Hope you're okay!

Have a wonderful weekend!
WIENNA--
Lol...for you ni oh!!!

Catwalq--
LOL! Okay we'll be doing this bite sized then!!! Thanks babes!

Miss Opeke--
Jand na Party Central...hurry up move come here...lol!

SOLOMONSYDELLE--
Lol babes! I feel you on the hair though wont lie...the show was cool, good turnout even with the ticket price (£45!) I'll be sure to put the pics up soon,got fish brain these days...lol!

Classybabe--
Babes,you know! Hot NAIJA man...lol! Brixton is hella rough,heart in your mouth,fone on silent kinda rough...lol!

O.šeyï--
He's keeping that body FIT! Lol,Kelly fell lyk a true lady...lol! We've got bad english here too...but come over just for the nightlife...;-) Thanks babes!

Coolgal--
No problem-o!!! ;-)

Uzo--
You be celeb oh...;-) The show was good,all the time thingy but the show itself made up for it...money well spent! Thanks so much!

~Mimi~ said...
Yes oh...just because of you aswell...!

SET--
Many more in your endz dont worry...;-)

OWNB--
The show was fantastic...laffs-a-plenty!!! Move back to good ol' blighty!

Omosewa--
Hey babe ryt back at you!How you dey?!

Vera Ezimora--
When i saw you left a comment,i had to check your name twice...you are back!!! Hurray for fun posts again!!! Thanks so much, i love this template so much 2! Lol at Omotola,she's trying now oh, we thank God...must be all that new competition in Nollywood!

Naijadude--
"Celeb"...im fine now oh! Howz you??

Im A Babe--
I missed you too oh! The pics were taken b4...lol!

Pink-satin--
No vex,we have updated now!

Olamild--
Thank you!!!

Awoof--
Lol,yes oh...low boredom threshold and all...;-) That picture was pure comic relief, i tell you!!

omo naija--
Thank you sis!!! I laffed hard too even though it was sad,she fell gracefully....dang!!!

Linda Ikeji--
Jimmy is cool,he has staying power in an ever-changing industry...good on him! Babes,did you have a look at any of those templates? If i find a "beche" one...lol...i will let you know!!!

Nilla said...
Im alright now babes...! Yes oh, went on a mini-break...lol!

AbujaBabe said...
Right here babes!!!!

Catwalq said...
Lol...we have now!!!

Jaycee said...
Hey babes!!! Been a while...missed you oh!
Brokersring.com - Learn how to turn $500 into $5,000 in a month!

[url=http://www.brokersring.com/]Make Money Online[/url] - The Secret Reveled with Binary Option

Binary Options is the way to [url=http://www.brokersring.com/]make money[/url] securely online