Hey wots up guys?...yeah, the slow blogging still continues...but should be back to normal in a week or so...so bear with us...but first things first!
The Nigerian Proclamation:
SolomonSydelle
created a document to serve as a symbolic protest against the recent electoral process,general misconduct in our great land and the expectations we have of the new administration. We have to let our leaders know that they will be held accountable for their actions and that we as a nation and individuals should strive to improve our country.
Click to read
THE NIGERIAN PROCLAMATION
and send the link to everybody you know. It is about time we stop TALKING about our issues with our leaders and start DOING something instead. You never know what that LITTLE step you took could lead to.
The "Naija T-shirts":
So yeah,summer's here.. and it's tyme to put away them coats and jackets (yes you with the avirex jacket,you must be sweating loads under that..lol) and put on the skimpiest day clothes you can find -- more specifically, the "T-SHIRT"! And what way to rock this classic look than putting a twist on it and being patriotic aswell...Naija Inspired Tees! We've got both sexes covered with this designs...
And we assure you that the pics work this tyme too...lol!
Neutra-Shirts: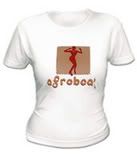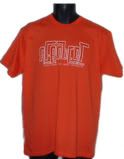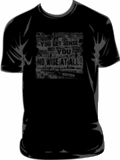 Click
Neutra-Shirts
to visit the website.
NaijaTees UK: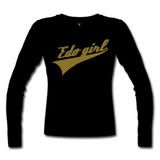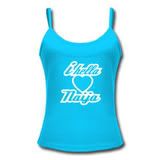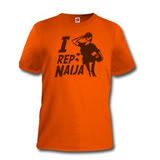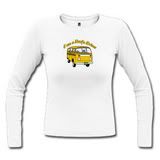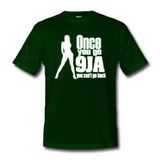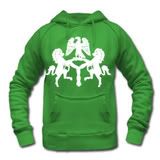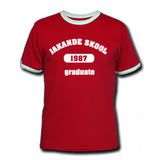 Click
NaijaTees
for more information.
CafePress Naijatees:
And for our peeps across the ocean, We've got CafePress NaijaTees...They have got the designs on mugs,doggie-tees,bags,kiddie wear and unisex tops.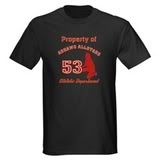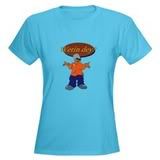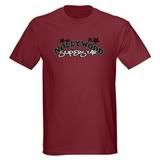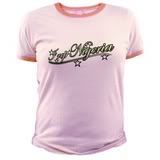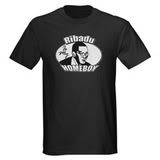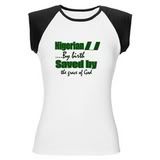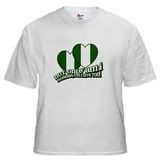 Click
HERE
to view more designs
And the good thing with all these tees are that they are reasonably priced (a range of £10-£20 and the equivalent in $$$)
TOPUP NIGERIA:
Yeah,the website that is going to bleed you dry in terms of buying friends and relatives back in Naija credit has finally launched oh...lol!!! It's looking guud,and it's proving popular with credit for MTN,Glo...already sold out! So get prepared to start receiving calls and texts to buy pple credit...we warned you!!!!
TOPUP NIGERIA

From The Otha Side: Mario - How Do I Breathe.
I love love this song...finally he released a video for it, u can download the audio unda the downloud link......


DOWNLOADS:
Mario - How do i breathe
Baba dee ft 2face - So di e (So di 2 d left girl, judi 2 d right....)
Mandy Brown - Taxi Driver (If u marry taxi driver...i dont care...lol!)


Video: SHORDY-PRAYE
If u luv the Ghanian group VIP, den u'll probably like this song. 'I and my shordy r one..r one' lol




Kanu Nwankwo & Mode 9's Charity Album:
When Porthsmouth's Striker Kanu Nwankwo arrives Nigeria in a week for a brief holiday,The fragile-looking footballer will find time to hit the studios with respected rapper Mode 9 to record a song which will be part of the tracks on Kanu Heart Foundation's upcoming charity album "Sing 2 Da Heart". The song, already titled 94 (taken from Mode 9 and Kanu's shirt No. 4) is expected to centre around the heart, with Mode 9 dropping incredible rap verses and Kanu attempting to rap also. And Kanu himself,admitted he was doing the song with Mode 9, along with another song he'll be recording with several other artistes to draw attention to heart diseases. he explained that the projects are important to him, and he would be 'shooting some videos' with the artistes 'during his visit in the next two weeks'. The Sing 2 Da Heart project will involve artistes lyk OJB, Jazzman, Weird MC, Mode 9 and several others headlining concerts in Lagos and London, to raise awareness and funds for The Kanu Heart Foundation and children living with heart diseases. After the Sing 2 Da Heart concert, there will be a bigger event in October, at a major venue and with five acts from Nigeria and five from the rest of the world. (That rap....dat rap! that rap...i will like 2 HEAR it, but its all 4 a good cause..mane Kanu is really doin sumthn great with his Heart foundation..more grease 2 his elbow)

Have a good week everyone...!!!
Labels: weekend digest
Comments:
Hi Lady, thx for the answers. I like those tees, pair any up with great jeans and you could never go wrong. I like the new Mario song but not inpressed by the video.
Hey Dami, nice one again. keep doing ya thing abeg!
i love the green hoodie with the 'eagle arms'(thats what that symbol is called right? lol) its so sexy... and the fela shirt is hot as well... i'm so happy naija peeps are catching up to the ghanaian hiplife scene cos it really rocks! check out tictac, kokovelli, kk fosu, abrewa nana(judge on west african idol), mz bel, batman, dasabre gyamenah(in fact i can go on and on... they all have fantastic songs.. i'll probably put up a few on my blog soon)... oh and i listened to the patience ozokwor new song.. mama g.. i guess thats a version of osuofia/nkem owohs i go chop your dollar.. she ripped off vip's ahomka wom... dang! anything original anymore??1
me suppose hook up one of those tees. nice
oga, mennnn! the boy said s"hake your ikebe" and "i wont lie, i wanna get a piece of that apple pie". lol! "Naija ninja, wayaaai!" lol!

The baba dee song was nice sha. my daughter, The Enforcer, is here shaking!

Now those tees with Baba on them! Olorun, I just spent $30 something adding to my fela album collection (a grand total of nly 7 songs combined!). Sebi I tell una say I be wan name my pickin Fela? My mother forbade it but I can still show respect for him and Naija via a tee. If I pay and don't receive my shirt I will fight you, oh!

Oh, and thanks for shouting out the Nigerian Proclamation project. Just a few more hours to go. God bless and protect Nigeria....
btw, must agree with SET about Mario's vid. The walking upside down in videos came and went with nsyc (bye bye bye). The director (Milena, I think?) did a good job but as with everything, there is room for improvement . Will look out fir her next video....
Vixen!!!!!!!!!vixen!!!vixen!!!!!!
how many times did i call you?
Is it me they will be cooing at???????ehn?answer me!
Those are great-looking t-shirts, Vixen, where can I get 'em?
And the Kanu project is highly commendable. I hope it makes a great difference in the lives of those kids.
You know what?....My profile picture is from neutra t-shirts. They have lovely shirts.
excellent write up...
achebe said it best whe he wrote that the problem with Nigeria was simply and squarely a problem of leadership.. we are well endowed with great natural resources. unfortunately we are also riddled with ethnic angst.. i really am optimitic that the future brings new possibilites and a different way of looking at things.. To proclaim is one thing, to believe is another.

great t-shirts!
l love the Tee shirts........loving it all the way. Am going to buy one to rock this summer. One for my akata naija boyfriend to rep naija. Girl, am loving it all. love mario new music video too. He's doing a very good job so far.
i loved d 9ja tees esp the fela one
!cool......i have been loving that i and my shordy song for months now...
Haven't heard from you in a while. Hope you are doing great. Please give me a shout when you are back God bless.

btw: thanks for the update and I think am going to get myself one of the above items - look so cool. Also think I agree with most of the comments.
@SET-- No problem babes,The tees are so casual but oh so nice...i dont lyk the video either...r&b artistes need to start making original vids.Thanks!!!
@Ugo Daniels-- Thank you very much!!!
@Overwhelmed Naija Babe--lol, yeah thats what it is...OMG,this babe you r heavily into Ghanaian music...!!!Lol,shuld we tip off VIP that Mama G is jacking their swagger???!
@C0dec-- They are arent they?How you been?
@SOLOMONSYDELLE-- LOL!!! Our lyrics leave a lot to be desired...hee hee...The Enforcer must look so cute dancing to BabaDee!!! A fellow Fela Addict...yay...lol @ ur mum forbidding you...you scared it will be a case of "I go chop ur dollar?"...i no dey oh!!Thats why i watch videos of other music genres,atleast they are original...thanks babes!!!
@~Mimi~-- U called me 3 tymes...hee hee...Oya,ma binu si mi so gbo?? It was the devil..lol!
@Laspapi-- they are arent they? you can buy them online at the websites linked in the post...Kanu is very consistent in his charity work which is very commendable. Thanks!
@Nilla-- Yeah,thats true!!!Their designs are very good.
@Ijeoma obu iheoma-- Thank you! And you speak true words...apart from leadership,we also need to stop fighting ourselves and form a strong alliance as one body regardless of tribe or language...Thanks for this.
@Yankeenaijachick-- The Tees are very nice yet wearable which is a very good thing...hope you are not planning to make your sabbatical a long one?
@Pink-satin-- Fela is the best!! And Shordy is a wonderful choon...lol...been out for a while and im not tired of it yet!!!
@The Pseudo-Independent-- Bin awol due to examz,thanks for checking on us...!
@Uzo-- Thanks!
@Im a babe-- Thanks!!!
Just wanted to say ill be leaving blogsville shortly and will try to stop on my way out just in case you may have updated by then...God bless and all the best
Hey babe*in my Ijebu British accent* LOL. How are the exams going, you jand people are very studious, i've not seen my gfs' brakelight for weeks , those As' must be gotten, hehehe. Lovely post, i'm loving the tshirts,and the jakande graduate one cracks me up, even though i dont think i will wear it, hehehe. It's nice to see there are more people catering to the jand sector, they're really nice. I love www.nseffect.com, and it's not because i've been promised a free tshirt, i think the shirts are really sexy. I havent watched the baba dee video, that's sound sultans brother right? LOL@ my housewarming,i havent bought one yet, but for sure, you'll get an invite when i eventually do in the very near future...i'm renting that one just for a few months, i hope its not too bad. All the best on the exams babe, study hard and God will do the rest. I hope you're done soon, so you can update your blog more often jare, i really love the new color, tres sexy, okay enough of my yarns, i'll be back sha, i'm a case i know, see story, lmao. Have a lovely lovely weekend ottay, mwah!
Thnx for the updates. i wasnt even aware of the proclamation. I should visit more often..
nice one mami! come back soon oh xxx