Hey everyone,hope you all had a guud weekend?Well as promised last friday,we've got pictures from the ThisDay 12th Annual Awards which had Diana Ross and Lemar as headliners and also Pictures from the Vagina Monologues(play)...but first the ThisDay Awards...
Anyway,had a look at the pictures and I have to say I was pleasantly surprised at most of the fashion outfits...dont get me wrong,there were still some "WTF OUTFITS" ;-) but on the whole they tended to keep it simple and gorgeous...maybe cos they are the "Grown and Sexy" set!Enuff talking...happy viewing!!!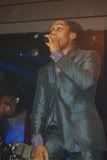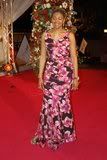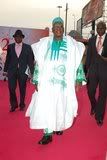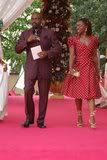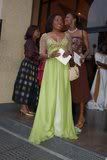 VAGINA MONOLOGUES:
JOKE SILVA (theres just sumthn bout this woman i just love..
RITA DOMNIC...hmm ha skin is FLAWLESS..n it looks like shes lost weight??
KATE HENSHAW-NUTTAL(in brown)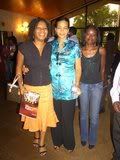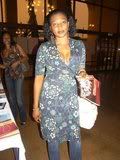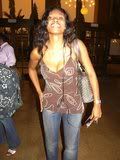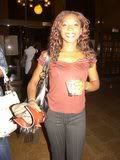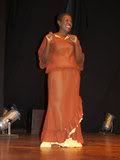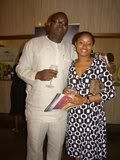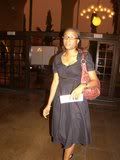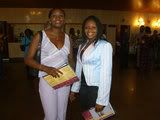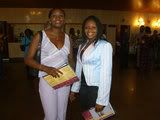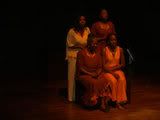 Easter Parties:
Yep it's party season again!(lyk we needed an excuse...)but anyway,party flyers have been flying left, ryt and centre so decided to update you guyz...just a few for now...will put up more in our next post...details
et al
on flyers
Thanx 4 d emails regarding the'KOSIBAH' interview...kip it coming till wednesday. the addy is naijavixen@hotmail.com. i have a feeling this is a great week...so have a great one y'all.....
Comments:
rita dominic luks real nice n she also luks taller.i read bout diana ross attitude in nigeria n i 2ink its a disgrace honestly if i saw her on stage in nigeria i'll throw pure water packs on her. y does she always have 2 b so divaish y cant she jus respect da fans dat made her wat she is 2day.
You this girl, where do you get all this gist from? And all the party flyers?? You must be a really happening girl!

The guy behind Kosiba designed a dress for a friend's wedding a couple of years ago and it was amazing! And he's such a cool guy ... can't wait to read the interview!
Thx for the updates, its cool for I look forward to them too.
I like the party flyer with eva sha! godd work girl!
rita dominic looks really nice.vixen..hw come you don't blog about the west africa idol?
im hvn trouble viewin d pics in full
@vickii..........l almost said the same thing to naija vixen. She really keeps one updated. Girl, thumbs up. Loving the pix. Diana Ross was on American Idol the other day.
@racquelle-cutie--i know oh!Rita is luukn hawt...luvly dress she had on...Diana was bin a ryt diva on stage that nyt,sum dude went up to giv her flowers and she vexed...na wa oh!
@Vickii--lol!we are just mad amebos dats all!Kosibah is great,his dresses are so beautiful,went to one of his shows and i was impressed oh!
@Set--Thank you!
@Omo Naija--where have you bin?i'v reported you to efcc...to check out the activities thats keeping you undercover!thank u!
@Anon--Rita is luukn great i agree!
a couple of bloggers are blogging bout the idols,but you can watch the entire proceedings @ http://www.mnetafrica.com/Idols/

@Anon2--oops,off to work out whatz wrong with the pics now,thanx for drawing my attention to it!
@YNC--lmao...it's general busybody oh!I watched the show oh,can dat hair grow any bigger?;-)
MAN.. RITA IS GORGEOUS AS IS JOKE SILVA WITH HER SHORTCUT... THE FLYER WITH EVA IS HOT AND THE ONE WITH THE LIPS.. WISH I WAS IN LONDON.. I'D PROBABLY COME OUT TO ONE OR TWO.. I AGREE I THINK RITA LOST SOME WEIGHT.. LOOKIN NICE... HOW COME WE CANT OPEN THE PCTURES WITHOUT THE PHOTO BUCKET STUFF.. COS THEY WERE PRETTY SMALL AND I COULDN'T SEE MOST PPL IN THE PICTURES.. FANTSTIC JOB AS ALWAYS
Naija vixen- the pictures are great! You said "but on the whole they kept it simple and gorgeous" why are you calling my name in vain?

I have even seen "grown and sexy" haba, haba Naija vixen...

I have posted a comment for you on my site.
I loveeeeeee this blog!!! I was just advertising it somewhere, then i went on mine and saw you left a comment. Thank you:D! Rita looks fabulous! Thanks for the pics, i think photobucket is having some issues...but i can see how lovely people looked, Nigerians represent all the time.
My long comment i just type come disapear!! for my eye now now!..
Ok Loving Vagina Monolouges
if you aint seen it you need to hit a Theatre near you and watch it'll make you crey laugh all at once.

My Naija peeps alway looking fresh oh! Loving the pics ..loving the whole post Babe..

I go e-mail you now now for my question for Kosibah i just love there work.

Luving it as usual B..
Ciao For now..xxxx
Ehen... I just love Ms Rita Dominic... she is looking much better these days.. i heard she is a designer NV Is that TRUE???
Thanks for d pics. I've read about Diana's attitude as well on another blog. I even saw it with my kokoro eyes on BOS two wks ago, telling off a male fan on stage, so pathetic, i don't understand why some people just don't behave like civilised humans, there's enough going in d world to be doing dat ojare.
Meeen, i'm still curious, as to how old Joke Silva cos dayuuuum she's always so fooooooine and sazzy.
Vixen, i can't enlarge d pics o, abeg sort it out babes. Thanks vixen and big it up gyal. brap!brap! lol
Dang, those r a lotta parties!!!
@ONB---Rita is luukn great,beautiful skin aswell, seriously beefn her now!Photobucket is having problems at the mo',so i'm try anoda upload site.thanx!
@SimplyGorgeous---your name in vain?Us?NEVER!!!we were using "style-style" to call you oh! Thanx for my prize,i feel so spoilt already!
@Omosewa--Thanx,ur blog rawks 2!Naija pple abi oh?im proud of them...sumtymes!;-)
@AbujaBabe--sowwee oh,blogger has mad issues sumtymes...I havnt seen the 9ja version of vagina monologues,but i wuld die to see it...hopefully,it shuld be hitting dvd "stands" soon!will send off your question to Kosibah now,Rita is a fab chick oh...i heard too that she is a designer...she hasnt formally launched it yet...thanx babes!!!
@Wienna---no problem babes!it's disgraceful that diana isnt doing anything to remove that negative stigma from the word "Diva"...but oh well,all publicity is guud or sumthin...Joke Silva is preserving herself well oh!!!guud food,luv and relaxation seems to be agreeing with her ;-)Thank you!
@VERA---I know!!!Fly over and come and party wiv us!
The pics from the this day awards look so beautidul and kate looks simple and nice. (I know I'm biased towards my sistah - but why not?)

R u planning on attending all these parties? You seem like a fun loving person.
lol thanks for the comment. Don't mind my parents Oo, they're just being old fashioned. Nice pics
Cougar pinks is my sister's party :o)